Courtesy of
CNBC
:
A majority of Americans believes that Russia interfered in the 2016 election, a new NBC News/Wall Street Journal poll has found.
That finding shows substantial public acceptance of the U.S. intelligence community's conclusion about the hacking of Democratic Party computers. President-elect Donald Trump, who takes office Friday, has only grudgingly accepted that finding while accusing intelligence officials of leaking unflattering information about him.
The survey showed that 51 percent think Russia interfered with last fall's campaign, while 36 percent said it did not. Some 13 percent weren't sure.
Gosh I wonder if it would help those who are unsure if they saw this?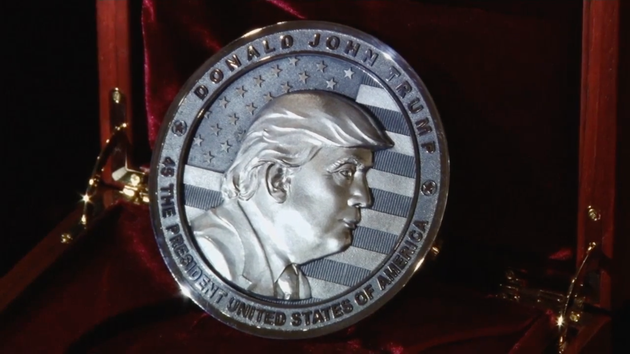 That is a commemorative coin minted by a Russian company who clearly think that Donald Trump's presidency is worthy of celebrating.
Here is how the director, Vladimir Vasyukhin,
explains his excitement
:
"There are more hopes associated with Trump with regards to the lifting of sanctions; maybe the environment (between the U.S. and Russia) will change," Vasyukhin told the network, explaining his motivation.
Gee look, even the guy running the coin making shop knows what Trump's policies will be toward Russia.
Are there really 36 percent of Americans too stupid to see what happened?