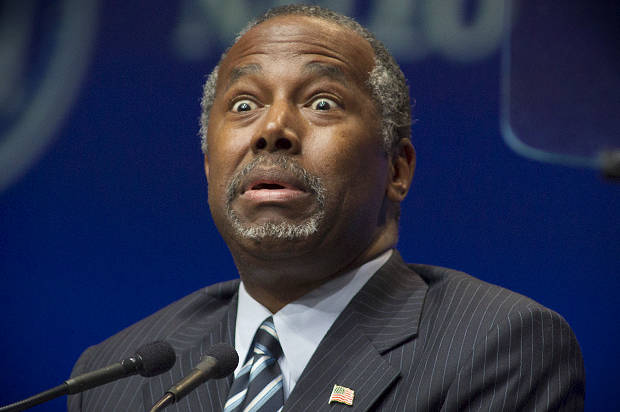 Courtesy of
CBS Miami
:
In a situation that may be emblematic of things to come, U.S. Department of Housing and Urban Development Secretary Ben Carson got stuck in an elevator during a touring of affordable housing in Miami.
Carson was with Heat legend Alonzo Mourning at the Courtside Family Apartments, at 1699 NW 4th Avenue, when his elevator car came to a grinding halt. The HUD secretary was stuck inside for about 15 minutes until Miami firefighters got him out.
So I guess the housing is affordable, but you have to pay extra for a working elevator?
TO be fair this kind of thing could happen to anybody, but then again it is EXACTLY the kind of thing that keep happening to Ben Carson.
Remember during a Republican debate when Carson inexplicably
just stopped
before going on stage?
Or the time
in the middle of an interview
when he suddenly lost his luggage?
Let's face it virtually every member of Trump's Administration has an elevator that does not quite go to the top.
But Ben Carson, well Ben Carson is in a class of his own.