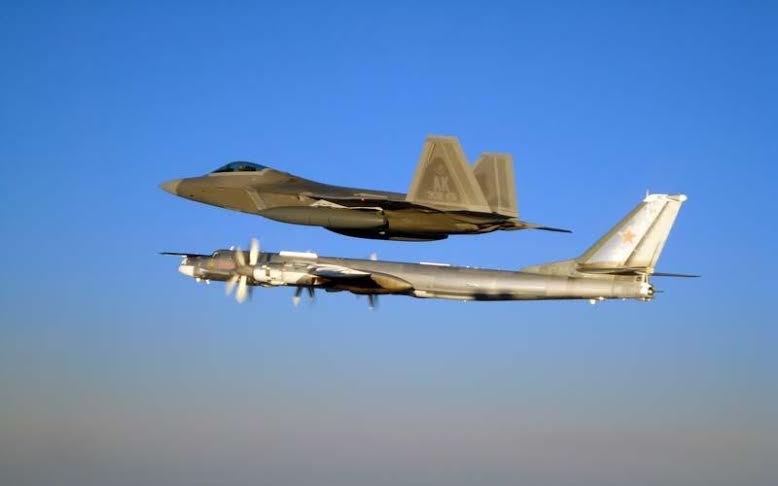 Courtesy of
Fox News
:
Two Russian Bear bombers -- escorted for the first time by a pair of Su-35 "Flanker" fighter jets -- entered Alaska's Air Defense Zone on Wednesday night, U.S. officials told Fox News.
The Russian formation was intercepted by a pair of U.S. Air Force F-22 stealth fighter jets that were already flying a patrol about 50 miles southwest of Chariot, Alaska. A NORAD spokesperson told Fox News the intercept began at 9 p.m. ET on Wednesday and a defense source said it also occurred into Thursday.
It was the first time the U.S. Air Force has seen advanced Russian Su-35 fighter jets escort Russian Cold War-era bombers near Alaska.
The Russian fighter jets were unarmed and remained in international airspace, officials said.
Late last month, Russian bombers flew near Alaska over four consecutive days for the first time since 2014.
There are a number of theories as to why we are suddenly seeing these "fly-bys" recently, which have been fairly common up here for years, however I tend to think that this is just another attempt to make it appear there is tension between the Trump Administration and Putin and distract from the investigations in to collusion.
Putin is typically good at this kind of thing, however this seems tragically transparent to me.