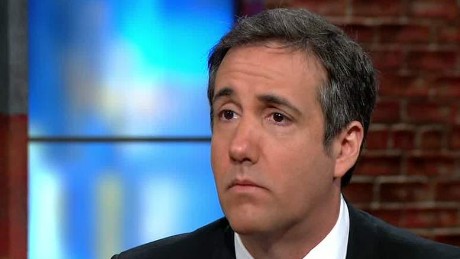 Courtesy of
Politico
:
President Donald Trump's longtime personal attorney has turned down a request to be interviewed and provide documents in the congressional probe into Russian interference into the 2016 election.
Michael Cohen, who worked at the Trump Organization until January and remains the president's private counsel, confirmed Tuesday he would not cooperate with Capitol Hill investigators as they examine contacts between Trump's circle of aides and Russian officials.
"I declined the invitation to participate as the request was poorly phrased, overly broad and not capable of being answered," Cohen told POLITICO via text message. He did not specify which House or Senate panels had sought him out as part of their investigations.
Just take a moment to get over the irony of an attorney for Donald Trump referring to something as "poorly phrased."
It should also be noted that
Michael Flynn is pleading the fifth
, and therefore ALSO refusing to provide documentation or provide testimony.
So I have to wonder is this now the strategy moving forward?
Does this mean that Jared Kushner will refuse to cooperate? As well as others who might be called to provide information?
Because if that is the case, I think we can essentially state unequivocally that obstructionism is now being carried out in full view of the public.