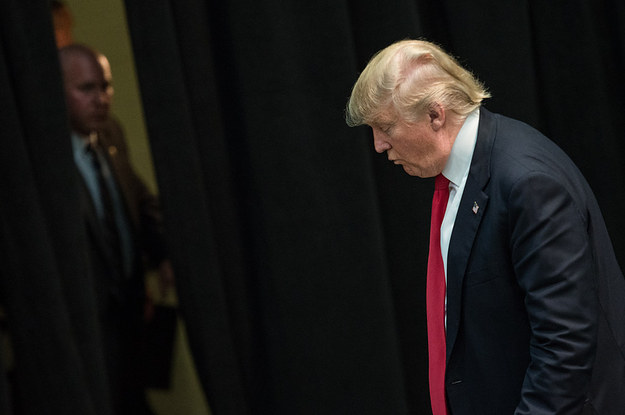 Courtesy of
Politico
:
President Donald Trump has been aggressively working the phones since returning this weekend from his foreign trip, talking to friends and outside lawyers as he obsesses over the deepening investigations into his aides and Russia.
Two White House officials said Trump and some aides including Steve Bannon are becoming increasingly convinced that they are victims of a conspiracy against Trump's presidency, as evidenced by the number of leaks flowing out of government — that the crusade by the so-called "deep state" is a legitimate threat, not just fodder for right wing defenders.
Still, Trump and his aides are starting to take the probes more seriously, seeking to establish a communications team dedicated to dealing with questions around the probe and beefing up his legal representation. And they've become more rattled by the idea that they don't know where the scandals are headed and who may be ensnared next.
That could be good news for the country, since a Donald Trump obsessed with the Russian probes, is a Donald Trump not actively screwing up the country.
Apparently the White House staffers have no idea what plan, if any, Trump has for dealing with all of this either:
Aside from bringing in additional aides to handle the Russia probe, the president's senior aides say that his strategy for confronting the crises — or for pushing a stalled legislative agenda — remains unclear.
Senior aides and long-time confidants admitted not knowing who Trump would hire, how safe the jobs of top staff are, what the White House's agenda is for the coming days, or what — if anything — they can accomplish.
"We are letting others dictate entirely how we are perceived," one White House official said. "The calendar changes every day. There is no rhyme or reason to a lot of it."
I would suspect that Trump has no idea what to do about any of this, and probably knows for a fact that things will only get worse from here.
And it is unlikely he will get much help from Capitol Hill.
Courtesy of
The Atlantic
:
For the Republicans running the government, Capitol Hill has become a workplace with extremely poor morale. The moderates fear for their careers, while the conservative true believers see little to hope for. When the liberal magazine Mother Jones credited Representative Justin Amash of Michigan with being the first Republican to raise the possibility of impeachment, the office of Representative Carlos Curbelo of Florida called to request a correction: Curbelo had gone there first.
But for the most part, his party has not openly turned on Trump. What would be the point? Behind closed doors, a longtime House Republican staffer told me, a few lawmakers still wholeheartedly defend the president; among the rest, there are differing degrees of fatalism. One group thinks it is possible to fight through the crisis, while another is resigned to "a long slow death," as this staffer put it, potentially culminating in a Democratic-controlled House beginning impeachment proceedings in 2019. "This is like Reservoir Dogs," the staffer said. "Everyone ends up dead on the floor."
Well there's a graphic image for you.
However it also means that the Republicans, who immediately started pushing through policies to undermine and repeal various social programs, may become too uncertain about the future to risk putting their names on any new bills which might come back to haunt them in the next election cycle.
And that could be good news indeed.