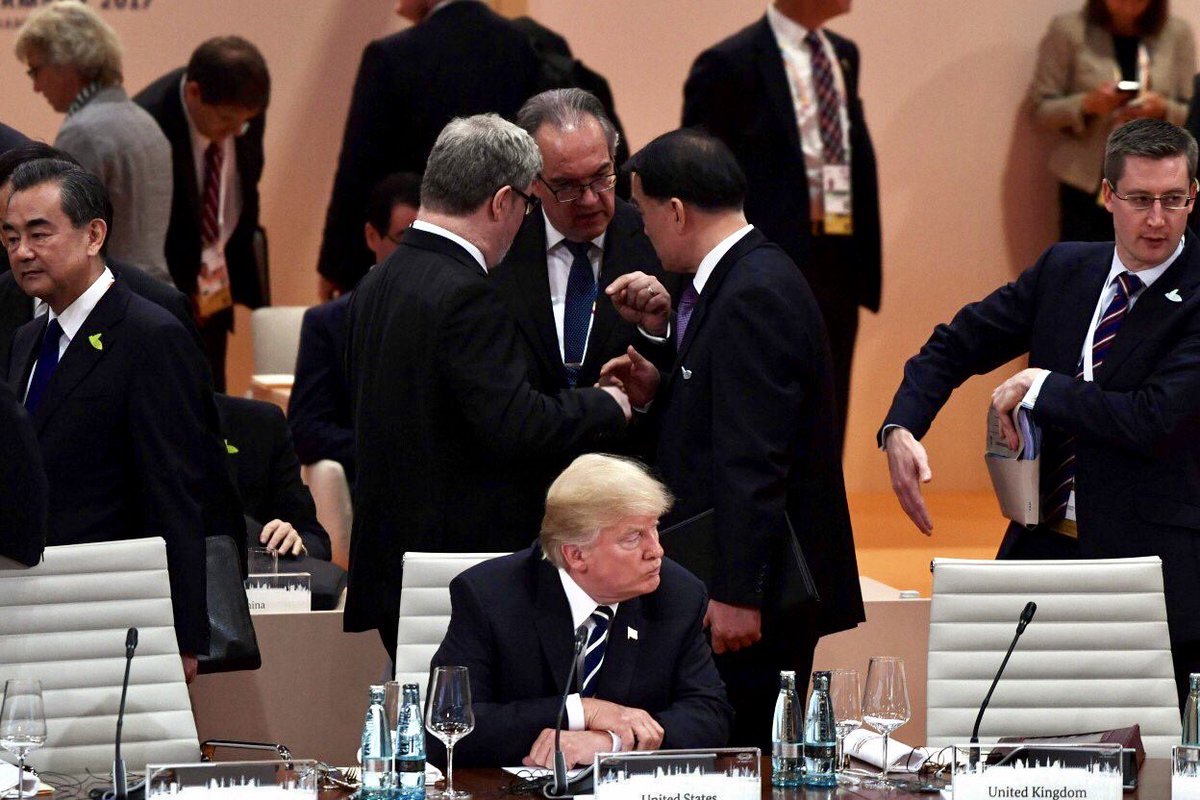 Courtesy of
CNN
:
World leaders at the G20 summit in Germany went into their final day of talks Saturday scratching their heads over what to do about a increasingly isolationist United States.
Leaders appeared to be at an impasse over trade and climate change, with German Chancellor Angela Merkel making clear that the US' stance on the key issues were threatening to derail progress and that talks had been difficult.
US President Donald Trump won the 2016 election on an "America First" platform that would pull the United States out of several multilateral trade deals and negotiations, as well as the landmark Paris Agreement on climate change.
Merkel illustrated an everyone-versus-the-US scenario late Friday, and said leaders were considering how they could now present these markedly different stances in one communique.
Isolated, alone, hated by the majority of the American people, and even more of the Europeans.
If it were not for his bestie Vladimir Putin, Donald Trump would seem a tragic figure.
But then you just have to remember that this is something that he is doing to himself, as well as to our country, and any feelings of sympathy simply die on the vine.