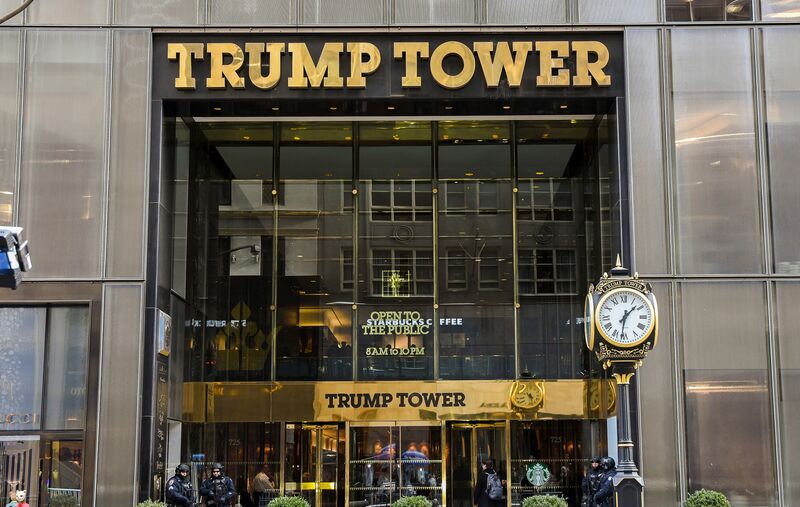 Courtesy of
Madison.com
:
As President Donald Trump spends much of August at his New Jersey golf club, Democratic lawmakers are making a new push for information about how much money the federal government is spending at his for-profit properties.
Democrats on the House Oversight Committee on Tuesday asked departments to hand over information about their Trump-related spending by Aug. 25.
"The American people deserve to know how their tax dollars are spent, including the amount of federal funds that are being provided to private businesses owned by the president and the purposes of these expenditures," reads the lawmakers' letter to Elaine Duke, the acting secretary of the Department of Homeland Security. The lawmakers sent similar requests to all Cabinet secretaries.
Their request seeks documents about any payments the departments made to the Trump Organization or any business in which the Trump organization has an ownership stake.
The Democratic Oversight letter cites reports about the State Department booking rooms at a new Trump hotel in Vancouver, British Columbia, where his adult sons were on site for the grand opening, and the Defense Department and Homeland Security renting space at Trump Tower, where first lady Melania Trump and the couple's 11-year-old son lived until the end of the school year.
"President Trump also makes frequent trips to properties he owns, and these trips may result in U.S. taxpayers' money flowing into President Trump's pockets," the letter to Duke reads.
The new effort is one of many to understand how much money the Trump-led government is spending on businesses that he still owns. The Government Accountability Office is undertaking the most comprehensive study.
This is a good move.
I think that even many of Trump's supporters might be shocked once they see the millions of taxpayer dollars that have been flowing into the Trump family businesses since the inauguration.
It might even knock Trump's approval numbers down into the twenties.