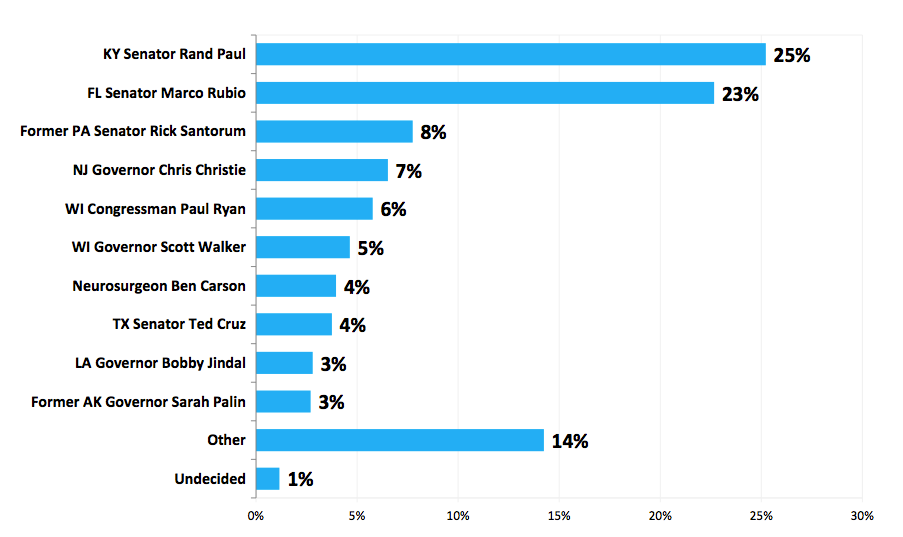 Rand Paul, did the best, just like his dad before him. Of course as we know that has NEVER resulted in a great deal of support during a presidential run.
Odds are Rand is too arrogant to realize that however.
Then it is the great brown hope, Marco Rubio, Rick "Don't Google me bro!" Santorum, Chris "I did not get invited" Christie, and Paul "I did not lose that last election, blame the other guy" Ryan rounding out the top five.
Apparently Jeb Bush, KNOWING that winning this poll is the kiss of death in the presidential race, asked that his name be taken out. So all that was left was this clown car full of losers.
Wow! Check out who is sitting right down at the very bottom.
Uh oh! It looks like perhaps somebody did not wow the participants as much as she thought she wowed the participants.
Damn! That has gotta hurt!
Oh well considering how many phony boobs the CPAC participants saw perhaps they simply did not find Palin's all that interesting.
(H/T to
Hot Air
.)