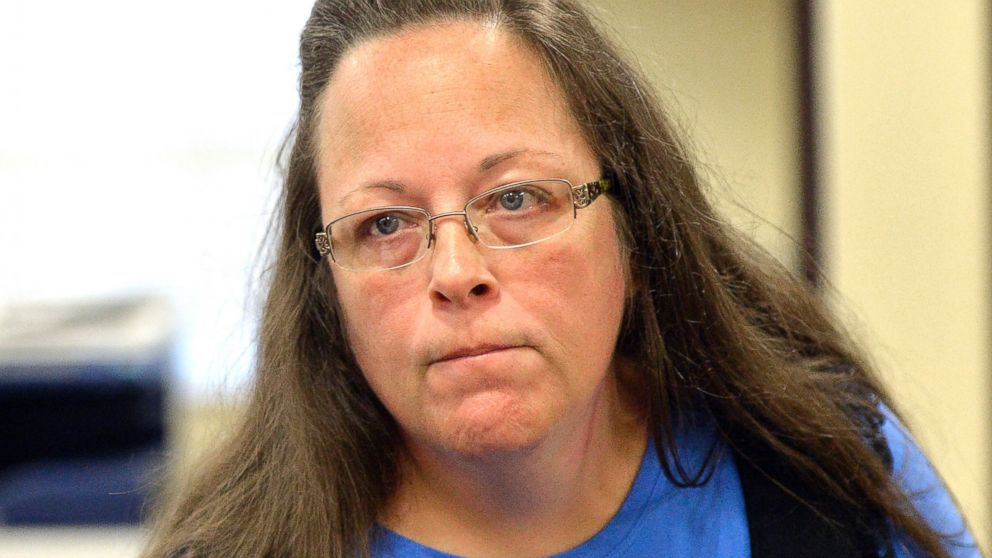 Courtesy of
ABC
:
A federal judge ordered a defiant county clerk to jail for contempt Thursday after she insisted that it would violate her conscience to follow court orders to issue marriage licenses to gay couples.
Rowan County clerk Kim Davis and her deputy clerks were summoned to appear before U.S. District Judge David Bunning after she repeatedly denied them marriage licenses, cited her religious beliefs and "God's authority."
The judge said his only alternative was to jail her because he did not believe she would comply with his order even if she were fined. She was escorted out of his courtroom by a deputy, although not in handcuffs, to be turned over to the custody of federal marshals.
Just goes to show that stubborn superstition will always give way to intellectual progress eventually.
This woman was not only an anti-gay bigot hiding behind the Bible, but she was also
stunningly hypocritical
:
Court records detail Kim Davis' turbulent marital history: She has been married to her current husband twice, with a divorce and another husband in between.
She married her first husband, Dwain Wallace, when she was 18, and divorced him in 1994.
She acknowledged in a 2008 divorce filing having had two children in 1994 while she was not married.
In 1996, at age 30, she married Joe Davis for the first time. They divorced in 2006.
The next year, at 40 years old, Davis wed Thomas McIntryre, though their marriage lasted less than a year. She re-married Joe Davis in 2009.
I have no use for religion anyhow, but I have to say that a person like this does not do Christianity any favors.