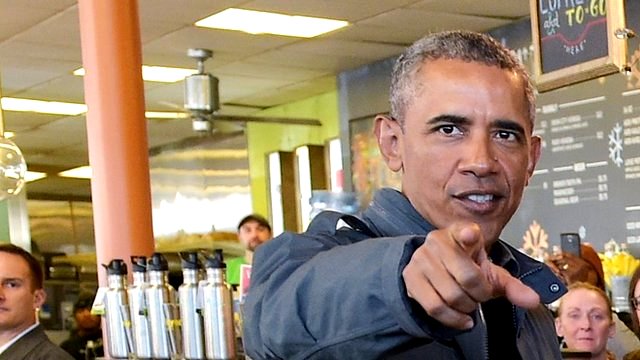 You have not seen the last of me Alaska.
Okay so I don't want any credit for being clairvoyant or anything but
I predicted yesterday
that Alaska was going to get under Obama's skin, and it seems that it has done
exactly that
:
Right off the bat, I'll note that I've got to come back here once I'm done being President.
You just can't see Alaska in three days.
Well that's the understatement of the year.
Look I know that for many of the people in the lower forty eight Alaska's reputation has been forever besmirched by Sarah Palin. (Why do you think we all worked so hard to distance ourselves from her?)
But Alaska is truly a unique place, whose beauty transcends ideology or political differences.
Sure we have perhaps more than our fair share of lunatics and stupid people, but this is a VERY big state. Fd you don't want to see them, trust me you won't see them.
But if instead you want to meet the nicest, most giving people anywhere, well you really cannot avoid meeting them.
Because they are everywhere.
And the scenery?
Yeah, well you would be hard pressed top beat our scenery.
So of course President Obama is coming back. How could he not?
And just like he will not be able to forget us, we also will not be able to forget him.
Sadly for him however the portion of his trip that will be forever ingrained in our memories is the time the fish jizzed on his boots.
Because THAT was too damn funny!