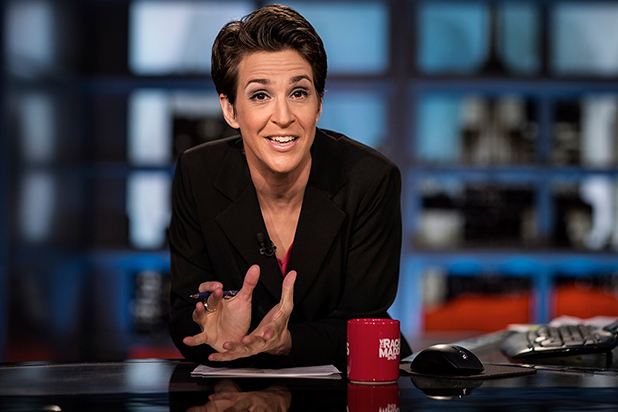 Courtesy of
Mediaite
:
MSNBC host Rachel Maddow is set to moderate the network's only event in the Presidential primary season, a forum from Winthrop University in South Carolina. Deemed the "First in the South Presidential Forum", tonight's event will feature frontrunner Hillary Clinton, Vermont Senator Bernie Sanders, and former Maryland Governor Martin O'Malley.
I have to admit that I am looking forward to this almost more than I am the next Democratic debate.
I am a big fan of Rachel's and I fully expect her to ask tough yet fair questions of the candidates while also providing perhaps a little more showmanship than we have seen on debate stages so far this election cycle.
I think the only thing that might be better than watching Rachel Maddow grill the Democratic candidates, would be watching her grill the Republicans candidates, which I would actually cahnge out of my pajama bottoms and fly across the country to witness in person.
As always you can check my
Twitter feed here
, and of course I will update this post as things proceed forward.
@BernieSanders is so focused on his issues that it almost makes him seem manic sometimes. You know, in a good way. #RachelMaddow

— Gryphen 2009 (@Gryphen2009) November 7, 2015
@SenSanders on biggest misconception "People think I'm grumpy." Yep. #RachelMaddow

— Gryphen 2009 (@Gryphen2009) November 7, 2015
I actually really think it is that he is a socialist like Stalin, instead of a socialist like Lennon. John Lennon that is.