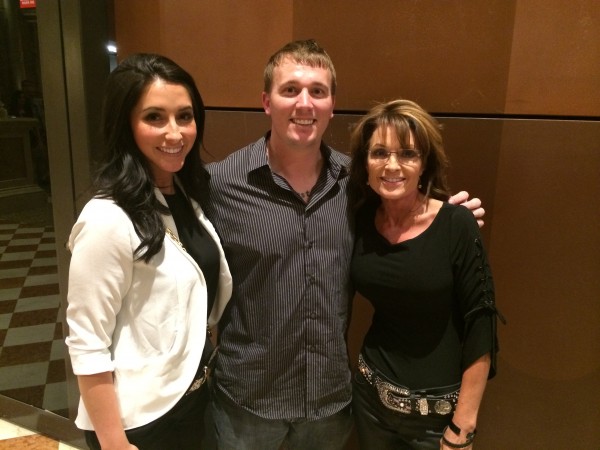 Courtesy of
ET
:
Bristol's mother, former vice-presidential candidate and Alaska Governor Sarah Palin, spoke to ET exclusively about Meyer's claims.
"For many months we have been trying to reach out to Dakota Myers [sic] and he has wanted nothing to do with either Bristol's pregnancy or the baby," Palin told ET.
"Paramount to the entire Palin family is the health and welfare of Sailor Grace," she added, claiming that Meyer is attempting to "save face."
Well he had sex with Bristol "for a good time call" Palin so I think it is a little late to "save face."
However obviously Dakota has no intention of sitting idly by while the Palins subtly hint to the world that he is a deadbeat dad who abandoned his child.
And how is that Palin cannot get her almost future son-in-law's name right?
Here is my favorite part of the article:
According to Bristol's rep, it's unclear where Meyer received the photo he posted.
You mean this photo?
Really? Well according to Sarah, via Bristol's
ghostwritten blog
, " The most important people in Bristol's life were there to witness the miracle of Sailor Grace Palin's arrival last night." So I would start with one of them.
However I think we all know that Bristol sent that picture, and simply did not realize
the controversy that it would inspire
.
Okay folks grab your popcorn because it looks like we are all set for yet another "Thrilla in Wasilla."
See? I told you 2016 was going to be a very entertaining year.