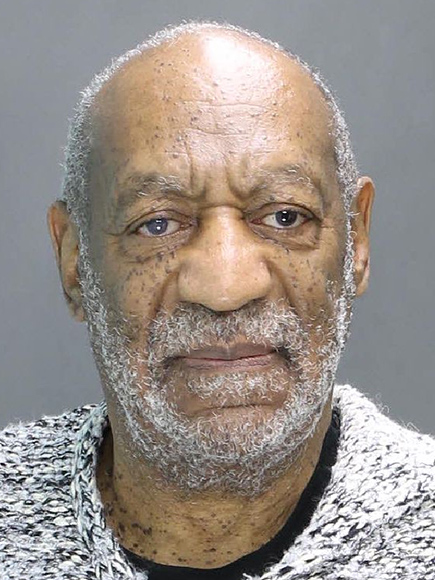 Courtesy of
The Guardian
:
A Pennsylvania appeals court has rejected Bill Cosby's attempt to throw out his criminal case because of what he called a decade-old deal not to prosecute him.
The mid-level state superior court ruled Monday that the criminal sex assault case against Cosby can proceed, prompting the district attorney to press for a preliminary hearing date.
Cosby, 78, is facing trial over a 2004 encounter at his home with a then Temple University employee who says she was drugged and molested by the comedian. Cosby says they engaged in consensual sex acts.
Former prosecutor Bruce Castor has said he promised he would never prosecute Cosby and urged him to testify in the woman's 2005 civil lawsuit. The release of that testimony last year led a new prosecutor to arrest him.
Now that I am finally over the shock that Fat Albert's dad is women drugging, sexually molesting sleazebag, I just want to see him found guilty and thrown in jail.
The idea that this man was once held up as role model and an idol to millions just makes me sick.
I actually bought his book on
Fatherhood
. A fact which embarrasses the hell out of me in light of these revelations.