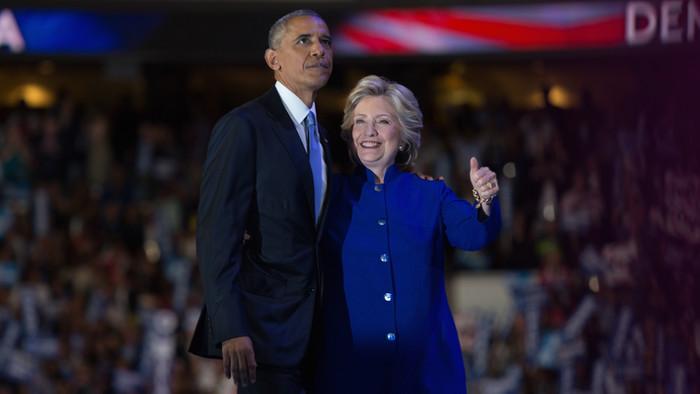 So here we are, on the last night folks.
And so far this convention has been incredibly inspiring and even fun to watch.
Comparing it to the RNC convention last week does not even seem fair at this point since it is head and shoulders above that trainwreck we witnessed in Cleveland.
Even
the ratings
make that point. In fact they are so good that the Donald Trump campaign is
pleading with people
to skip tonight:
On Thursday morning, Trump's campaign sent a fund-raising email urging supporters not to tune into Clinton's acceptance speech on Thursday night.
"Unless you want to be lied to, belittled, and attacked for your beliefs, don't watch Hillary's DNC speech tonight," the email read. "Instead, help Donald Trump hold her accountable, call out her lies and fight back against her nasty attacks."
(Remember folks that Republicans live in the land of opposites, so when they say you are being lied to they really are afraid somebody is telling potential voters the truth. Can't have that now can we?)
Most of the big name speakers have already had their turn on stage, but tonight the candidate herself gets to speak so that should be good too.
However it is really going to have to pull out the stops to beat a moment like this from last night.
I'm just saying.
Earlier this happened.
— ABC News Politics (@ABCPolitics) July 28, 2016
Those are 12 Women in the Senate coming out in support of Hillary Clinton.
Not a bad endorsement. and certainly not something Donald Trump could manage to pull off.
Update:
— Everytown (@Everytown) July 29, 2016
Seems fair.