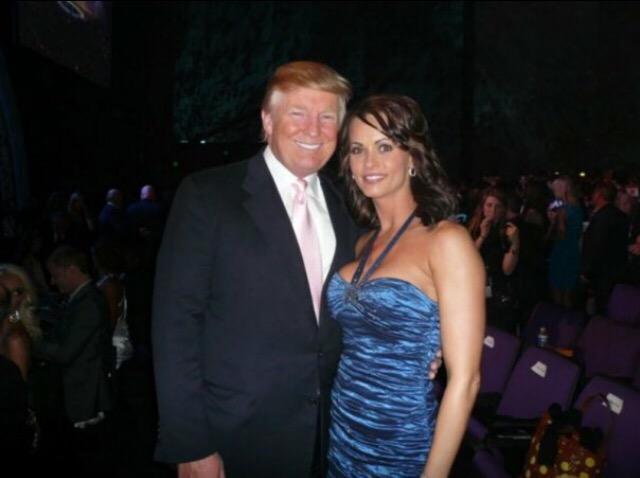 Trump with Karen McDougal.
Courtesy of the
Daily Mail
:
The National Enquirer's publishing company paid a Playboy model $150,000 for her story about having an affair with Donald Trump - but never ran it, sources have said.
Karen McDougal, the 1998 Playmate of the year, claimed she had a consensual relationship with Trump over several months beginning in 2006, the Wall Street Journal reported Friday.
But the National Enquirer didn't publish anything about McDougal's allegations, despite paying six figures for the information, according to people familiar with the matter and documents reviewed by the Wall Street Journal.
Trump married Melania, his third wife, in January 2005.
And there goes the last of the journalistic integrity that the Enquirer earned by reporting on the John Edwards affair story.
This is completely indefensible.
Besides its not like most Americans do not already simply ASSUME that Trump cheats on his wife, virtually everything we know about him would lead to that conclusion.
Still seeing the Enquirer do this offers a peek into how Trump "manages" unflattering press and keeps his "useful idiots" from learning the truth about him.