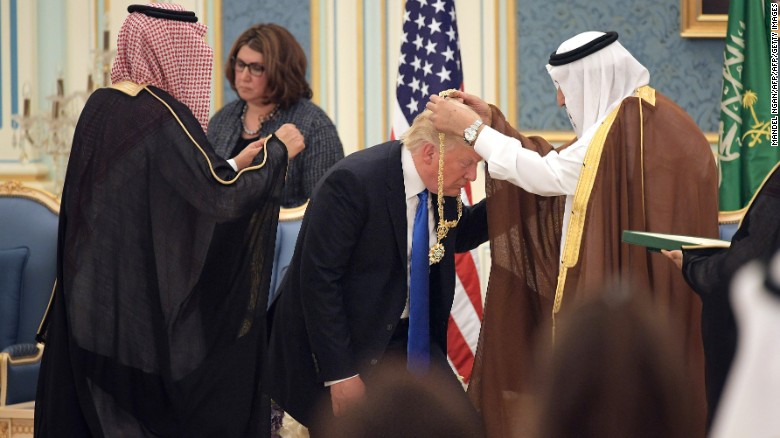 Courtesy of the
Washington Examiner
:
A White House official told reporters that President Trump is "exhausted" just three days into his first trip abroad as president.
Trump was expected to say "Islamist extremism" during his speech to Muslim leaders in Saudi Arabia, but instead said "Islamic extremism."
When asked why Trump deviated from the prepared text of his speech, an administration official said Trump is "just an exhausted guy."
After the speech, Trump reportedly canceled his appearance at the Tweeps Forum. Ivanka Trump filled in for her father, speaking to about 400 people at the event.
Gee, only three days into his trip and already Trump is sucking wind and making mistakes?
Kind of surprising considering the fact that his doctor
made the following claim
:
"If elected, Mr. Trump, I can state unequivocally, will be the healthiest individual ever elected to the presidency."
Interesting.
Also interesting is that
Politicususa
reminds us that there was a certain political opponent of Trump's who demonstrated substantially more stamina:
Hillary Clinton who refused to telecommute and visited 112 countries as Sec. of State. Hillary Clinton spent 401 days traveling which equals 1.099 years.
Trump couldn't last two full days.
Well of course the Russians would not want the most vibrant and capable candidate to win the White House. So they chose the walking orange heart attack.