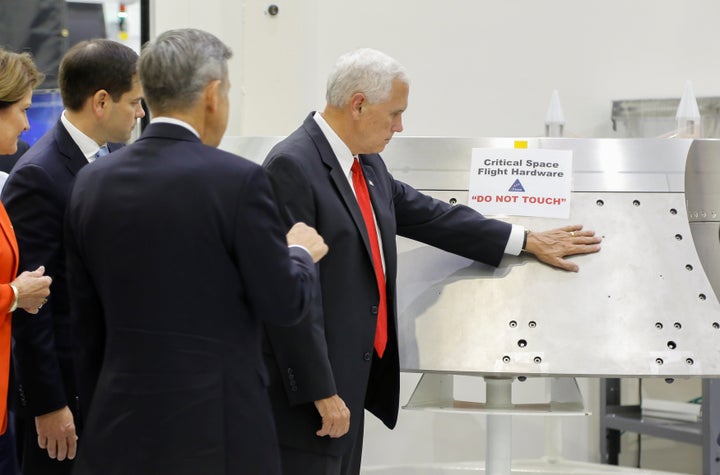 Courtesy of
HuffPo
:
Vice President Mike Pence apparently couldn't help himself.
He caused concern on Thursday by blatantly ignoring a safety sign during a tour of NASA's Kennedy Space Center in Cape Canaveral, Florida.
Pence was shown some critical space flight hardware, including a piece covered by a sheet of paper with the instruction "DO NOT TOUCH." But as this snap by Reuters photographer Mike Brown shows, he totally disregarded the warning.
I wonder if the nuclear football comes with child safety locks?