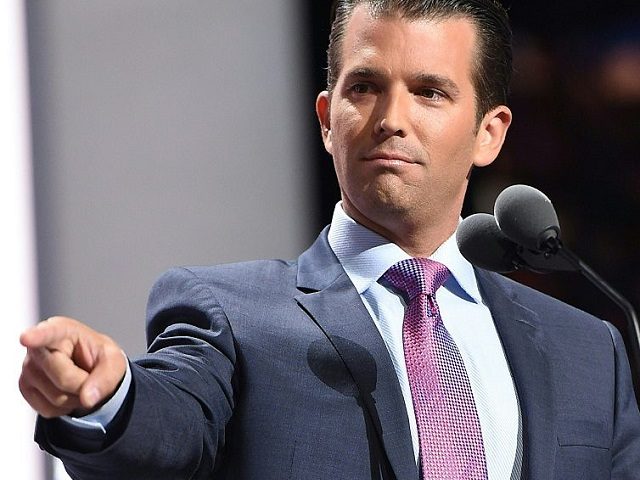 Courtesy of
CBS News
:
Donald Trump Jr. on Wednesday suggested the media has helped Hillary Clinton by letting her "slide" on "every lie" and said that if Republicans did the same, the media would be "warming up the gas chamber" for them.
"The media has been her number one surrogate in this," he said in an interview on 1210 WPHT radio in Philadelphia with host Chris Stigall. "Without the media, this wouldn't even be a contest, but the media has built her up. They've let her slide on every in-discrepancy, on every lie, on every DNC game trying to get Bernie Sanders out of this thing. If Republicans were doing that, they'd be warming up the gas chamber right now."
This is actually blowing up all over social media right now, but I really don't understand why.
After all what do we expect from a guy raised by a man
who sleeps with a copy of Adolph Hitler's speeches by his bed
?
And by the way the accusation that the media has let Clinton "slide" or has "built her up" is laugh out loud funny.
In truth it is the Doanld who has benefited the most from favorable media coverage, and Hillary who has been subjected to the Spanish Inquisition over every perceived misstep.
Hey, there are even
facts to back that up
.
There I go again, using facts.
When will I ever learn that nobody cares about those anymore?